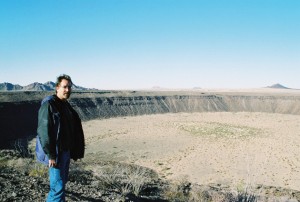 Most beach lovers heading toward Puerto Penasco — aka Rocky Point — on Mexico Highway 8 blast right by one of the most unique geologic areas in North America. And with visions of sea, ceviche and margaritas on their minds, I guess I can't blame them.
But if you never go, you are missing out.  It's called the Pinacate and Gran Desierto de Altar Biosphere Reserve, and it's one of Sonora, Mexico's finest features.
There you'll see a schizophrenic Sonoran Desert: Huge volcanic craters that look like they were created by a meteorite. Velvety cinder cones painted in reds, blues and blacks. Range after range of sand dunes as far as you can see. Surreal and jagged lava flows that still look hot to the touch (with summer temperatures in this desert reaching over 122 F, that's not a stretch).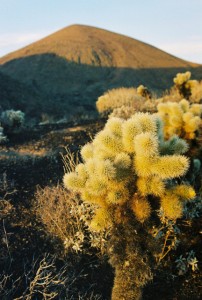 Lava and sands that you can see from space.
The "Pinacate" portion is the Sierra Pinacate. This is a volcanic mountain range built up over the past few million years. Breathtaking maar craters are a unique feature here. They were formed when rising magma encountered ground water and created an enormous explosion. It's also an area rich in the cultural history of indigenous peoples.
The "Gran Desierto de Altar" portion is the largest sand sea in North America, covering well over 2,000 square miles. It stretches from the Colorado River delta to the Pinacates, north into the United States and south to the Gulf of California. The sand was blown over from the delta and is made up of pieces of the Grand Canyon and other parts of the Colorado Plateau. Massive sand dunes, and flat plains that are Swiss-cheesed with rodent burrows rule this landscape.
It's huge country that you can easily spot in photos from space: The lavas of the Sierra Pinacate are a dark stain on the east side of a tan oval at the top of the Gulf of California.
It's also a vast wilderness area that doesn't see a lot of visitors. I was at the ranger station in March and was told there was only one other group camping in the volcanic area. Even fewer venture out into the sand sea.
One reason that few people explore this area is that they simply don't know about it. The other is logistical. There are few roads and only one is paved. You need to be prepared if you're going to spend time out there. Your vehicle must be in good working condition, and you should have a portable power source for jumping a dead battery. An extra spare tire wouldn't be a bad idea either as the lava can sharp.
There are primitive camping areas, but you need to bring more than enough water. More than enough, because if you're stranded by a broken-down vehicle you may have to walk a long way for help — or wait a long time for someone to come by.
Multi-day treks into the sand sea are even more serious and not for novices of the desert.
How to be a beach bum and a desert rat.
You don't have to gear up for an expedition to enjoy the wonders of this amazing place. In fact, you can take a day trip to the reserve and be back to the beaches and resorts of Rocky Point for happy hour at your favorite cantina.
There are two places on the way to Puerto Penasco along Mexico Highway 8 to check out what the reserve offers. At the 52 kilometer mark, where the road crosses a bridge over the Rio Sonoyta at Ejido Nayarit, is an information center and the entrance to the volcanic fields of the Sierra Pinacate.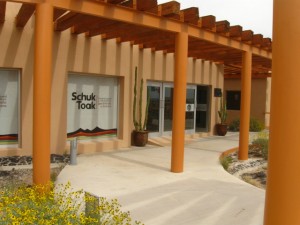 At the 72 kilometer mark is the turnoff to the Schuk Toak Visitor Center and Museum, with access to the sand dunes. Both places provide information about the area, plus the permits that are required for hiking or driving in the reserve.
The Schuk Toak Visitor Center is really nice. It was our endpoint for a four and a half day trek across the Gran Desierto that I and another friend recently completed and, considering that we were almost out of water, I was really happy to see such a world-class center. It's about 6 miles off the highway on a nice paved road. The last time I was there a few years ago, it was unpaved and there was nothing at the end but a parking area.
The visitors center sits on the tongue of a massive lava flow and features short nature trails, a gift shop and a museum that explains the area's geology, archeology and cultural history. Most of the signs are in Spanish but most of the rangers I've met speak English. The reserve staff are very happy to have visitors and will help you get the most out of your visit.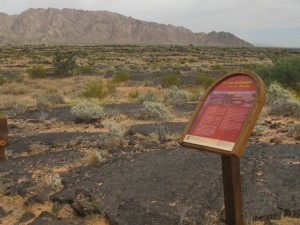 If you're prepared and have some hiking experience, you can head west from the center to the nearest dunes. Then you can head back to the beach to twiddle your toes in more sand, and sip your margarita while visualizing yourself as Lawrence of Arabia.
The Pinacate and Gran Desierto de Altar Biosphere Preserve
Likes
Unique desert scenery and environment
Lava, sand, cactus
Solitude
Friendly and helpful staff
Close to beach and margaritas
Nice visitors center
Dislikes
How to get there:
From the U.S. border crossing at Lukeville/Sonoyta, follow the signs to Puerto Penasco and Carretera Federal 8 (Mexico Highway  8). From Puerto Penasco, follow Highway 8 north to the entrances.
The Pinacate entrance (Estacion Biologica) is at KM 52.The Schuk Toak Visitor Center and Museum is at KM 72.
[geo_mashup_map]
English
The Pinacate and Gran Desierto de Altar Biosphere Preserve
Espanol
Reserva de la Biosfera El Pinacate y Gran Desierto de Altar
Telephone (Dial 011-52 first if calling from U.S.)
Estacion Biologica
638-383-1433
Schuk Toak Visitor Center and Museum
638-108-0011