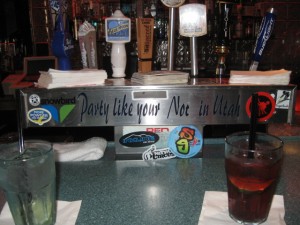 In the past, Utah's liquor laws were like some cruel behavioral experiment involving lab mice.
Visitors to the state — the mice — desired an alcoholic beverage, the cheese. In between lay a gauntlet of laws that often caused the visitor to throw up their hands halfway through and cry out "I just want a drink!"
Thanks in part to pressure from groups in the Utah tourism sector, many of the more bizarre laws are gone and it's now easier to get an adult beverage. Plus, there are some great microbrews and brew pubs and even the state boasts of a world-class wine selection at three state-run specialty liquor stores.
The laws, however, are still not what most outsiders would consider "normal." So to prevent any surprises for those of you planning a trip to the Beehive State, I've detailed what you should know about …
Alcohol laws in Utah!
For starters, you must be 21 to buy and consume alcohol.
You can buy alcohol at the following types of establishments. (Keep in mind that there's really no way of knowing what kind of license a place has unless you call them, or until you go in.):
Grocery and convenience stores — You can only get beer and it's limited to 3.2 percent alcohol by weight.
State Liquor Stores and Package Agencies — These are typically brown brick buildings that look less institutional than when we lived there. Here you can get pretty much anything …beer with higher alcohol content ("heavy beer"), wine and spirits. The beer is sold warm.

"Beer only" establishments — Some bars, bowling allies and restaurants are only licensed to sell beer. And that beer is the 3.2 percent variety.

Restaurants with either a "full-service" or "limited service" license — Full service means they can sell liquor in addition to wine and heavy beer. Limited service means they sell only wine and heavy beer. You must be eating in order to be served alcohol. So if all you want is a drink, find a club.

Clubs — Thankfully, gone are the days where every club required you to buy a membership. That was probably the single most confusing Utah liquor law, and the one that did the most damage to tourism. Now there are public clubs and private clubs (country clubs and fraternal organizations) that will sell heavy beer, wine and liquor. The club scene has come quite far in Salt Lake City and Park City.
Hotels — If they have an "On-premise banquet license" they can provide liquor, wine and heavy beer (for example in room service).

Airport lounges — You can get full service with or without having to order food.

Special events — Utah does provide permits for single events to sell liquor, wine and heavy beer.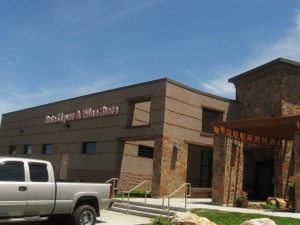 Drinking hours.
Clubs can serve from 10 a.m. to 1 a.m.
Restaurants can serve wine, liquor and heavy beer from 11:30 a.m. to midnight, and 3.2 percent beer from 11:30 a.m. to 1 a.m.
State liquor stores and package agencies are generally closed on Sundays and holidays. Store hours vary. Here's a listing of Utah liquor stores and their hours.
What you should know about metered dispensing.
Utah's alcohol regulating body is not called the Utah Department of Alcohol Control for nothing. When you go to a full service restaurant or club and order a cocktail, you'll notice the bartender shooting liquor into your glass with something that looks like a TV remote attached to a tube. This is a metered dispensing system that's calibrated to pour no more than 1.5 ounces of liquor. By law, bartenders can add "flavorings" (like triple sec, Irish cream liquor, etc.) but the total amount cannot be more than 2.5 ounces. This makes it challenging — and frustrating — for mixologists to make certain drinks taste good, if even possible to make them at all. So be nice to your bartender when he or she explains that your long island iced tea won't taste like one.
What's more, you can't have two alcoholic drinks at the same time (no more sidecars), or buy a round of shots at the bar to take back to your table.
And finally, draft beer in Utah can be no more than 3.2 percent alcohol by weight.
Can you bring your own alcohol to Utah?
No. It's been a rite-of-passage road trip for young adults in Utah to do a border run to Evanston, Wyoming and stock up on "the good stuff," but Utah strictly forbids bringing alcohol into their state. There are only a few exceptions:
People arriving from a foreign country can bring a maximum of two liters of alcohol.
People moving to Utah may bring their own alcohol but must receive permission (and probably pay a fee) from the Department of Alcoholic Beverage Control.
Diplomatic missions.
One of my favorite sayings when I lived in Salt Lake City was "Eat, drink and be merry for tomorrow you may be in Utah." With less restrictive liquor laws, the state may be trying to bring the party back.