So we started this site about travel. Told a lot of people about it. Then we sold our house, moved into an RV full-time and … went silent. So what happened?
Well, 2015, 2016 and 2017 happened. We've been adjusting to a new lifestyle, and I've been adjusting to making a living on the road as a digital nomad. And like many bloggers, I've been caught up in life and let this site go idle.
As I write this, we are already one month into our 2018 nomadic journey. And that just blows my mind. Time is moving fast, and we are not the exact same people we were when we started this site, or even started full-time RVing.
So what have we been doing for the past three years? Why traveling of course!
Other than a pop over the border for a backpack trip in Mexico, we haven't left the U.S and have spent the time living a nomadic life while traveling in our RV and using Arizona as our winter base.
We've driven our motorhome, now affectionately known as "The Toaster," almost 15,000 miles from coast to coast and into the heartland. That's give or take quite a few miles, and not counting many of our day trips we would take in "Toast," our towable Honda CR-V.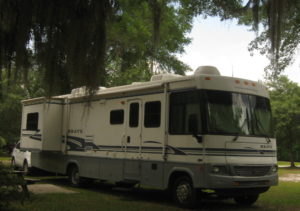 We spent the first year traveling to the southeastern U.S. and the Atlantic coast, looping north and west over the Appalachians, across the Midwest, over the Rockies to Utah, and down through the Mojave and Sonoran deserts back to Tucson. It turned out to be a crazy, sometimes tough, year and we learned a lot about this new life. Like maybe we should slow down. We wrapped up the year by adopting Peanut, a terrier-mix puppy.
Check out some highlights from our 2015 journey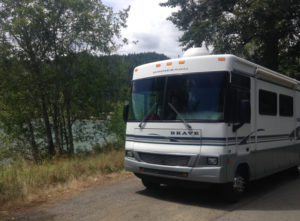 We wanted to check out the Pacific Northwest next, so in 2016 we headed from Arizona to southern California, up the coast and the Central Valley, into Oregon, up to the Olympic Peninsula, then east across the Cascades, across the Rockies, down through Montana and Idaho to Utah then back to Arizona. It became a financially tough year, as my freelance copywriting business slowed way down. Along the way we visited many friends and family members.  Peanut, proved to be quite the road warrior.
Here are some highlights from our 2016 journey
2017 was a year we decided to cool our jets on the road miles, and focus on getting back to a routine of living and making a living. Initially, we planned to spend the summer in the Arizona high country to get out of the desert heat, with our only plan being a quick trip north to intercept the path of the total solar eclipse.
But we waited too long to decide where to park, and found that all of the cool-weather RV parks were booked for the summer. So on a whim, we headed to New Mexico. We had never spent much time in Albuquerque, so why not? After a month there, again on a whim, we traveled into the heartland of America, through the Texas Panhandle, across Oklahoma, north across Kansas with a dip into Nebraska to see the eclipse. Then back west across the Kansas prairies to the foot of the Rockies, then down through New Mexico and back to Arizona.
We did longer driving days, and spent more time parked in one spot on this journey. For many years I've half-jokingly said I want to see every square inch of this planet, including Kansas. Who would have thunk that we would spend an entire summer in the Midwest? And we thoroughly enjoyed ourselves!
Here are some of the highlights from our 2017 journey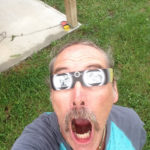 I'll be posting more about our travels and experiences. Hope you enjoy them.